wants to thank our loyal customers. It was truly our pleasure to serve you. We hope there will be more beautiful pizza in our future, and you will be the first to know.
We serve delicious, made-to-order pizzas — and an incredible beer and specialty cocktail selection
Our seasonal menu offers wonderfully green salads, select classic pizzas mixed with our own flavorful combinations, and house-made desserts — plus a full bar of inspired cocktails, local spirits, select wines, and over 20 craft beers on tap. LET'S EAT!!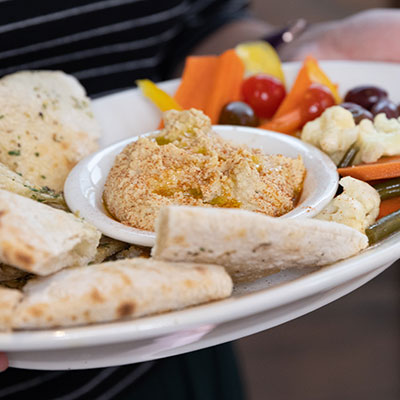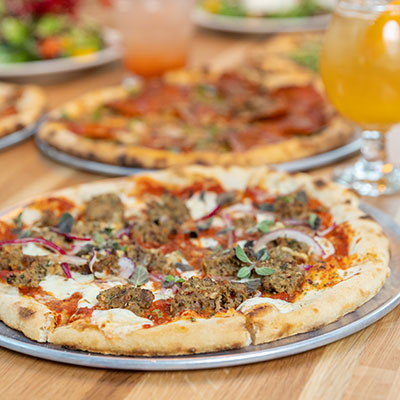 We serve up goodness, in more ways than one.
At Pizza Volta, we're passionate about the dining experience we deliver to our guests. Our foods are made in front of you in an open kitchen and because we believe you are what you eat we only use the freshest, premium ingredients. You and your friends or family can relax as we provide attentive full-table and bar service. Your satisfaction is our priority.
We proudly support Utah non-profit organizations to promote their cause, raise awareness and funds for important issues, and have some stand-out pizza at the same time.
Whether you're hosting a small gathering of friends or your entire office or corporate event, we have space for up to two hundred guests.
We're open daily from 11:30 – 9pm. To view our location in Sugar House, or to drop us a line with any questions, contact us.
Pizza Volta believes in supporting the community that supports us.
Making a difference — one slice at a time.
Every Tuesday night, we invite local non-profits to use our venue to promote their mission and raise money for their cause. We donate a portion of proceeds from every pizza sold that night.
We hope you like "cheesy" comedy.
Hosted by Happy Valley Comedy, Pizza Volta invites you to participate in Wednesday night comedy night, because we think pizza and laughs are the perfect combination. Anyone can sign up for a seven-minute standup set, or just enjoy a slice of our delicious pizza for only $5.
5 Reasons to Try Pizza Volta
Pizza Volta serves gluten-free pizza that is absolutely delicious. Here are a few other reasons to try Pizza Volta today!